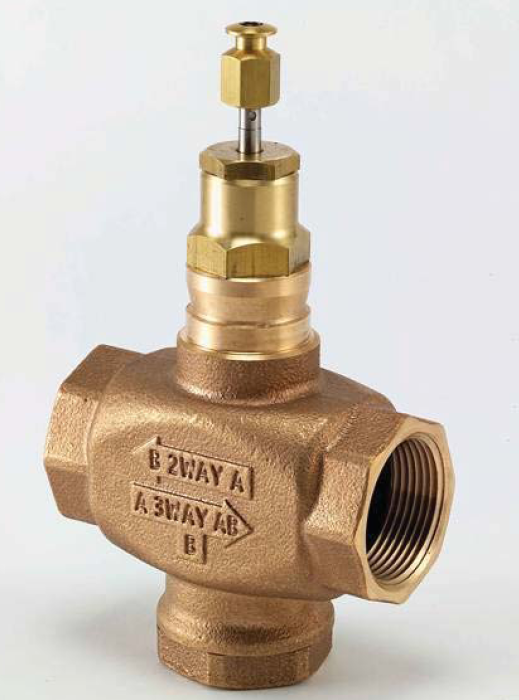 Single seated control or shutoff valve for:
• hot water • saturated steam
• chilled water • superheated steam
• Domestic Hot Water
in Heating, Ventilating, Air Conditioning Systems
Open Circuits
To be operated by
• electric linear actuators as
ML 6420 / 25
ML 7420 / 25
M 6421
M 7421
功能特色
• Bronze body with BSPT-threaded end connections.
• Low seat leakage rate (≤0.05 percent of Kvs).
• Spring-loaded, self-adjusting packing.
• Accurate positioning to ensure state of the art
temperature control.
• Sizes rang from 1 in. to 2 in.
• Valve designs provide equal percentage flow
characteristic for water and linear flow characteristic for
steam.
• Stainless steel stem and metal-to metal seats.