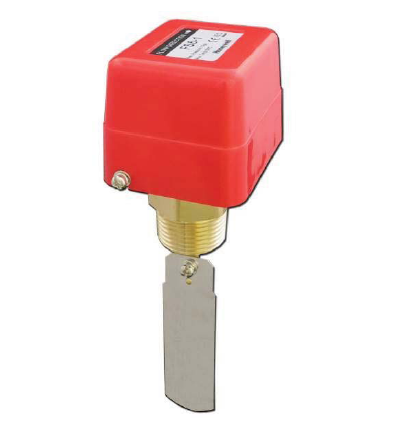 Honeywell FS6-1
水流開關WATER FLOW SWITCH
Application
FS6-1 series may be used on liquids with high salt or
chlorine content but is not for use in hazardous
atmospheres.
They may be also used outdoors but must be protected
from weather or splashing water.
All series FS6-1 flow switches are designed for use only
as operating controls.
They required used in liquid flow lines carrying water or
any fluid neither harmful to brass and phosphor bronze
nor classified as a hazardous fluids.
功能特色
High reliability & accuracy & rugged construction
Micro Switch SPDT
Adjust flow rate
Connection of screw terminals
Rapid response
Provide paddle size 35 & 59 & 89& 126& 152mm
Set on vertical & horizontal inside tube